GROW
Growth Through Christ's Gifts Together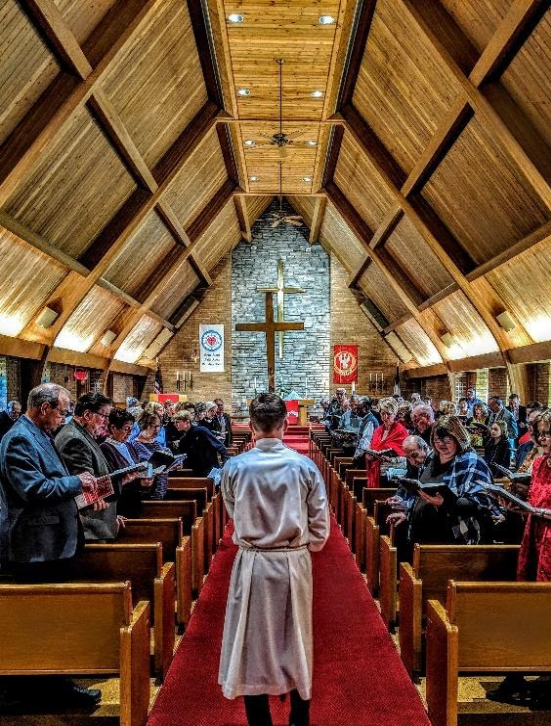 Thankfully receiving God's gift of life in Jesus, we deepen our faith through God's Word and bear fruit through God's Spirit.
---
Each week, God meets us in His Word, at His Supper, and returns us to the Font. Here He gives us gifts in Jesus Christ that this world cannot give – forgiveness, life, and salvation. And so, our Gathering, GROWING, and Going might begin anew each Sunday, but they certainly don't end there!
The athlete trains to improve game day outcomes. The chef works for more consistent results. The musician practices to perfect their craft. The parent learns and adapts with each child they raise. Growing is something for which we all seek and strive. Yet spiritually, no seeking or striving on our own can work apart from God.
Saint Matthew believes our growth doesn't depend on doing our way to God (good works), or knowing our way to God (secret knowledge), or feeling our way to God (mystical experiences). Our mind, body, and souls are too broken. One need only look at the shortcomings of their own life to understand that. Instead our spiritual growth comes from outside of ourselves, even sometimes as unwilling participants while suffering. Spiritual growth springs forth from God's work in us through His Word & Spirit; not from our imperfect work on ourselves, which can eb and flow during the seasons of our life.
Over the years, Saint Matthew has had a strong commitment to offering Biblical and topical studies and time for prayer for God to work through and grow our faith – body & soul. Recognizing this gift, we have committed ourselves to:
Provide a learning environment in which all can learn, question, and be challenged without criticism, regardless of where one is in their faith journey
Intentionally provide education opportunities for members of the community to grow in their faith
Encourage devotions and prayer as part of daily life in our homes
Support and encourage the development of a solid Christian foundation for children by providing quality education for them and support for their parents Identify God-given talents and encourage use of those gifts for the sake of our neighbors and God's Kingdom