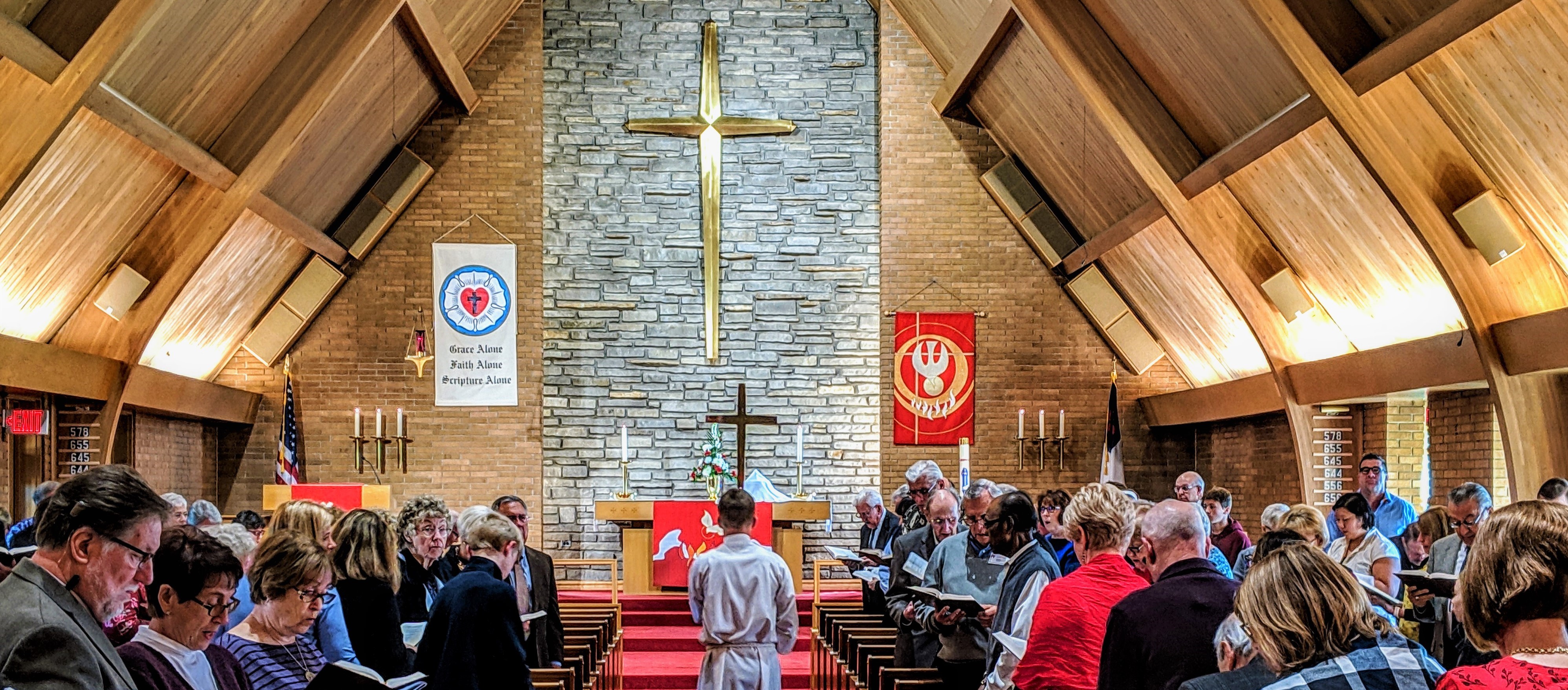 HOW WE WORSHIP
---
Worship At Saint Matthew
Saint Matthew's worship is traditional, liturgical, and dynamic! Ground in the ancient liturgy, permeated with God's Word, themed with our Lutheran heritage, and enhanced with superb music and musical groups – what a great way to receive God's gracious gifts of forgiveness, life, and salvation in Jesus each week!
Think of your worship experience with us as if you were dropping in on a conversation already in progress – a conversation between God and His people. Realize this is a conversation that began long before any of us were born and will continue long after all of us have passed. So, do not be surprised if there are some things that you do not understand right away. Because for a brief moment each week, you're stepping into a continual stream of worship (in heaven and on earth) that reaches back into ancient times, continues today, and will be offered into eternity.
Worship As A Divine Act Of Service
We call worship "Divine Service" because during worship God first serves us Christ's gifts of forgiveness, life and salvation. These are gifts the world cannot give, that we join together as a family of faith each week to receive and go back out into the world renewed and refreshed with each week. Only in response to God's Divine Service to us, do we pray, praise, and give thanks. In this way, worship is primarily something God does for us, not something we do first for Him. Worship is about God, not us.
Learn More About Lutheran Worship
God's people take His Word in Holy Scripture, and speak and sing it back to Him in the liturgy and hymns. Nothing we do or say or sing is insignificant. It all has meaning and purpose. To learn more about our liturgy, please visit the Parts of the Liturgy page on the website of the Lutheran Church - Missouri Synod.